Page six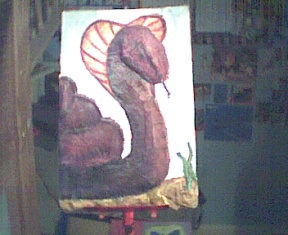 A snakey thing. Oils on newspapered card. :) Not too terribly pleased with how it's turned out though.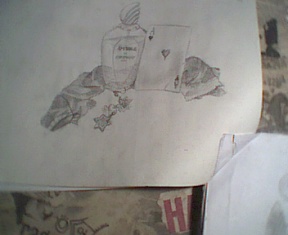 First of two examples of still-life pictures.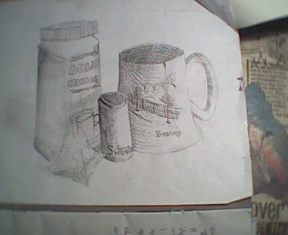 This is the second. :) And the one closest to me. :) I love my tea. :) And that mug was the same one a broke earlier.
Back to homepage